The first time I ever groomed this poodle was last November. She was pretty matted, but after following a 10 Step Demat process, I was able to give her a cute lamb trim. Sadly, I don't have photos of that. Being a first time customer, they were educated on proper grooming and brushing and encouraged to prebook their next appointment.

They didn't listen to any of my advice. Not that this hasn't happened before, but yesterday they finally returned to the salon (about 10 months later!!!). I doubt they brushed her even once. I almost referred them to a vet instead because I was horrified, but I agreed to try (for the dog's sake). Although we do get matted pets in every couple of days, I have never seen one this bad.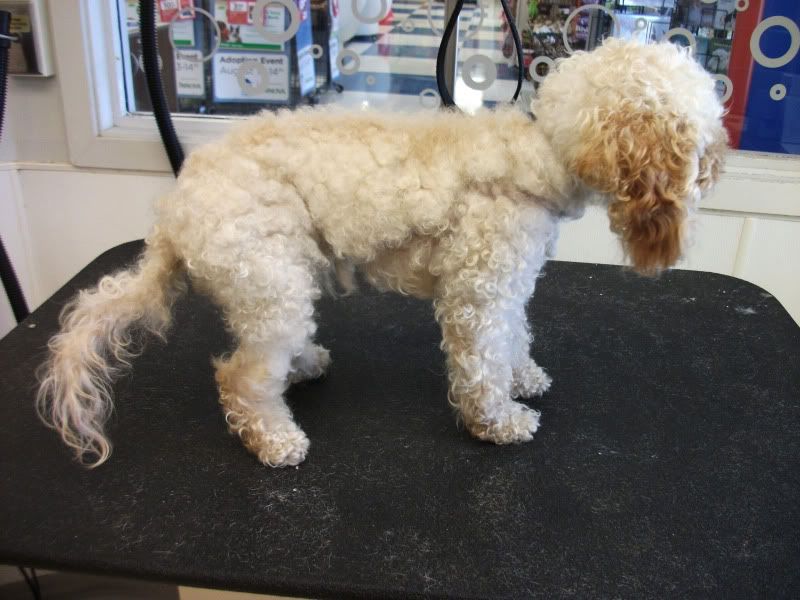 I don't know how easy it is to tell from these first photos, but her coat felt rock hard. The matting was pulling so hard in some places that she had bruising on her skin underneath.




And finally feeling all better after her shave and aloe bath.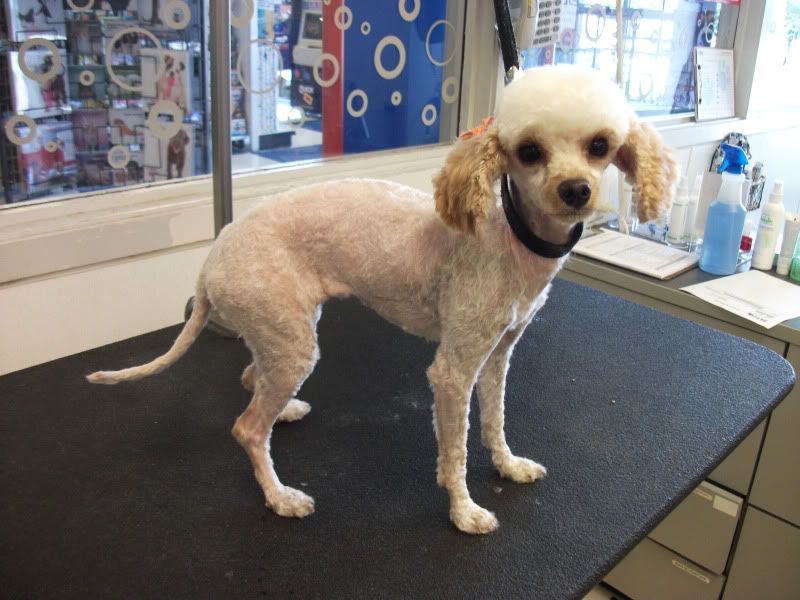 Of course though, her owner sent someone else to pick up the dog. He seemed shocked about the price (I even charged them about $15 less than I should have in the first place) and the condition of the dog. It seemed like he would pass the information to the owner, but who knows when we'll see this little girl again.

What do you do to try and get those difficult 1-2 times a year customers to come in on a more regular basis? I really want to get through to this lady.